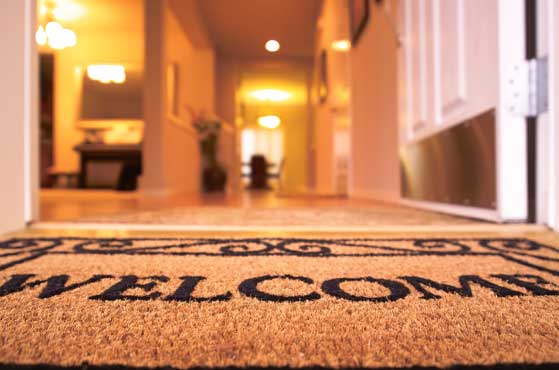 I used to say that fall was my favorite season...But I have come to learn that I love the changes of each season...It stirs the soul and awakens new hope and possibilities...I love Spring...the flowers are in bloom, the cool air slowly changing to a warmer breeze...There is a sense of magic that comes with spring...I dream of relaxing outside with tea in one hand and a m
agazine

in another...I can feel the warmth of Spring warming my back as I rock away my fears and concerns...For at least a moment I am safe and sound...I want to focus on making my porch a ""mini vacation"...
Here are so
me ideas that may help all of us to create at home retreat....
Your porch is probably much dirtier than you realize! While you may think a good sweeping is good enough, a good old hosing is probably

neede
d.... After removing everything from your porch, hose down the entire area! Take your screens off the windows and spray them well.
Ho
se

off your door too..... any railings, posts, or shutters, take a scrub brush to them to remove any stuck on dirt and debris.... Knock the cobwebs down from the corners. Shake your mats; toss them if they are beyond saving. You'll be surprised how much this area sparkles when you've finished!


If there is a bush in the way of a beautiful view...trim it...Think about the items you are going to put back on the porch...How do you want to enjoy it...Think about the seating arrangement and the accessories you will want to add to embellish it...Shop your house...scour your thrift stores and
gara
ge

sales...Make a list of things you want to add...when you see them, pick them up...Don't clutter your "mini vacation" porch...You want to feel calm and relaxed in the space....Add whimsy and fun to it, as well...A palm tree? A mini bar with a cocktail sign? Why not! Make it fun! And make it you!
Lighting is important in any space...Why not change out the dated lighting for something more trendy...They start at only $25.00...That is cheap! Add

tiki

lights or pathways lighting too...Or a mini

firwplace

....If you don't have t
he extra cash...Make your own out of jars and candles...
They help you with dirt...but they are also a great way to

wa
rm up the porch! Can't afford a new one? Paint it! Add your initial, hand prints, stencils...Add your own personal touch to it...Spray it with polyurethane to make it last longer...
What about wall space by your front door? You can certainly hang artwork outside - just make sure it's weatherproof! You can hang anything that you want! Wow...Breaking the rules never felt so good, huh? :)


Chimes, water fall, a radio or

cd

player hidden...Get creative...It will inspire your space even more!
Don't have wicker or weather proof furniture...Who cares...Take you old furniture outside...It will weather beautifully and add a

whimsicial

touch! :)


Most importantly I want to you FEEL good on your porch...It will help you relax and enjoy life more....

Written By...Screaming Meme...Editor In Chief