Welcome to Project Create A Home!
We're so happy you stopped by for the BIG grand opening of this terrific site developed by Meme of "Screaming Meme!" Meme has many wonderful ideas to help empower women to feel confident in so many areas from cooking, fashion, home, decorating, organizing, financial, and the list goes on! There are many talented women contributing to the site and you will be learning more about all of them and the various talents they each bring to the "Project!" We welcome you to the site and to the Grand Opening where you will find daily inspirations on creating a life you love!
Be sure and enter the drawing for a Life and Style Makeover where one lucky reader will receive a life makeover! There are so many good things to come!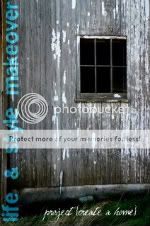 I wanted to introduce myself as a guest writer. My name is Denise Kofford and I will be submitting articles for "Project" and look forward to being a part this special group of women! In honor of the Grand Opening of the site, many of the contributing writers are giving away various goodies on their sites! Be sure and check all their buttons to the right for special giveaways and welcome messages from the writers themselves! We're so happy you're here!
Create the life you've always wanted,
Denise of "Koffords in Colorado" :-)
Now take a peek around and have fun discovering all the site has to offer!