It's no longer January, but I wanted to show you what this tastey meal looks like all drawn up cute! :-)
For those of you that are 'real' cooks, please do not take offense to this simple recipe that lazy moms like me enjoy. There is no 'real' cooking in this recipe, and don't let the title fool you, there is nothing "old fashioned" in it...only utilization of modern food conveniences for a night when you are tired, grumpy, and have no desire to wash a multitude of pots and pans. So, if you have not taken offense so far, read on!
"Old Fashioned Chicken Pot Pie" from the Gooseberry calendar...short cuts added by said lazy cook above...
2 pie crusts (Store bought pre-rolled dough tastes great and is EASY!)
2-3 boneless, skinless chicken breasts (If you have left overs great, and if not, buy the packaged grilled chicken breast strips in the lunch meat section. EASY and moist!)
1/2 onion, chopped (I have omitted this ingredient if I am too lazy to dirty a knife!)
10 3/4 oz. can cream of chicken soup
15 oz. can mixed vegetables, drained (I don't like canned vegetables so I use a small package of frozen veggies.)
1/2 c. sour cream
salt and pepper to taste
Line a 9 in. pie plate with one crust; set aside second crust. Combine remaining ingredients in a large bowl; mix well and pour into pie plate. Top with remaining crust. Crimp crust to seal; cut several slits in top crust. Bake at 350 degrees for 35-45 minutes, until bubbly and crust is golden. Makes 6 servings, and only one bowl and one pie plate to wash! Enjoy!
Besides few dishes to wash, my kids said it was the best meal I ever made! Now that is success! :-)
It's great to be a part of this wonderful community called, "Project Create A Home" created by the talented, "
Screaming Meme!"
We hope you will return every day for unique, fun, and uplifting posts! My name is Denise Kofford and I enter the project from the perspective of someone who has experienced recent loss, yet is focusing on all the joy that there is to be had in this wonderful life. You can read more here: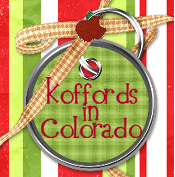 And as always, please scroll down for more creative ideas from talented writers across the country...you can find them all on the sidebar to your right. Welcome!